Is your target audience in love with Instagram, but you don't have enough traffic on your website? Do you want to enhance your website or blog engagement and activity in the next year? Then embedding the Instagram feed to your website is the best solution for you.
On average, an Instagram post uses 10+ hashtags which enhances the social presence. You can leverage the engaging Instagram content to bring more traffic and increase engagement for your website. So you can create Instagram hashtag feeds and embed them using website widgets. The process is easy and quick if you use the right tools. The best feature of Imginn is that it allows you to see Instagram posts without leaving a trace.
Many people complain about the Instagram Hashtag feed not working for them, but it is the tool that's a problem. So select the best tools when you embed the Instagram hashtag feed widget.
Don't worry. You do not have to go on a searching spree. Here we have the top recommendations for you.
Best Instagram Hashtag Feed Widget for 2022
1. Taggbox Widget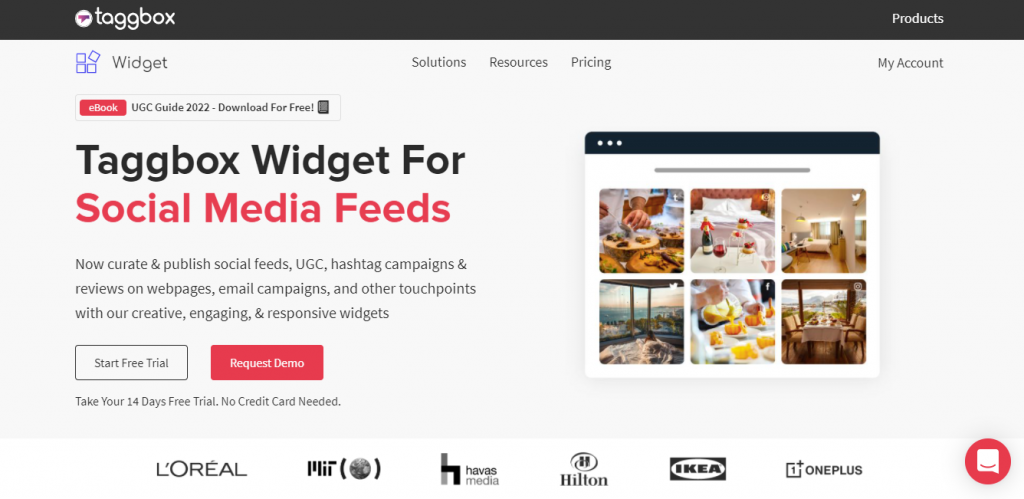 The most favourite Instagram hashtag feed widget available in the market of marketers is Taggbox. It offers the best social media feed aggregation and converts them into a beautifully presented social wall.
With Taggbox's in-demand customization features, you can make your feed interactive and relevant. Play around with these features, and you will find that you can do so much like:
filter or block the Instagram posts and select the ones you want to show on your website
change the background, card style, text style of your posts
select from multiple themes
delete a post or add new custom posts
change the language of your feed
automatically update feed with recent posts
The features don't end here; there is a lot you can do with Taggbox's Instagram feed widget. The pricing plans are also very economical and come with plenty of features.
2. Instush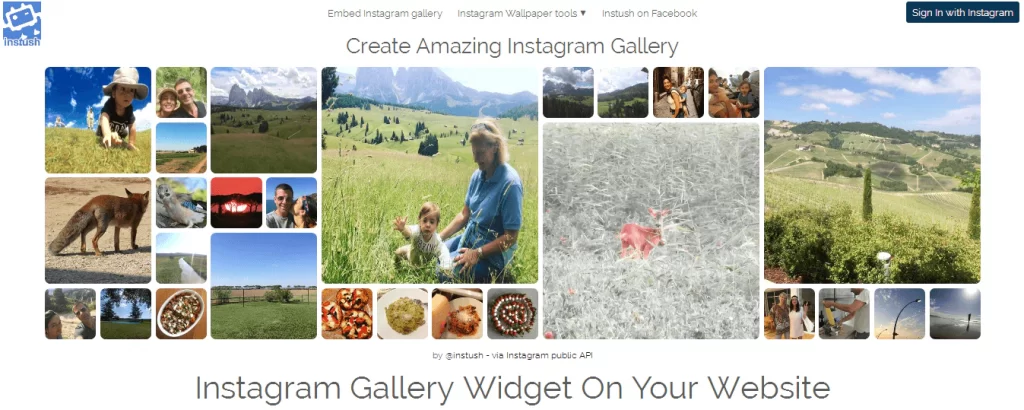 Instush is a photo display tool, and you can use it to collect Instagram posts and display them on websites or blogs. You can use Instush to collect content from Instagram using hashtags, your liked posts, or any specific account.
The tool offers 14 different galleries that you can try and use for displaying on your website.
3. Elfsight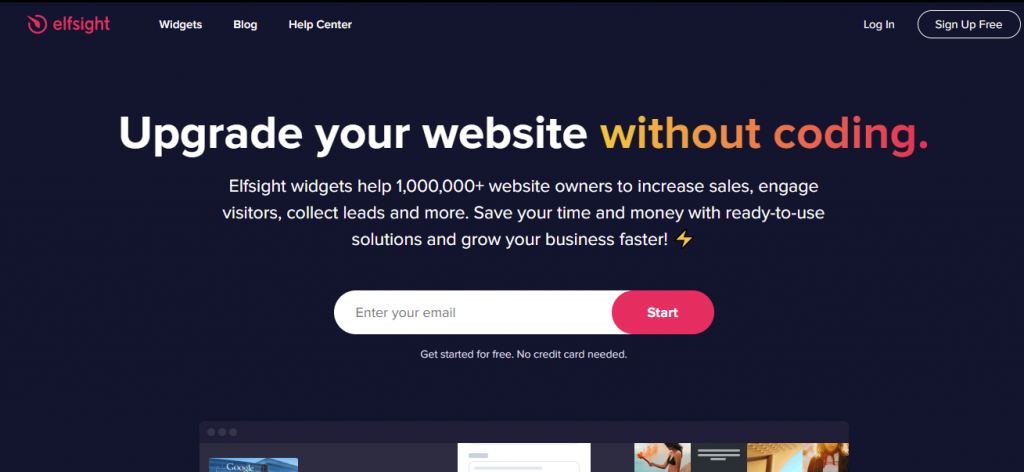 Elfsight is another great tool on the list that you can use to embed the Instagram Hashtag Feed widget on the website. It allows you to choose from thirteen ready-to-use colour schemes for your hashtag feed widget. One of the best features of Elfsight is the flexible content grid; make it look how you want it. You can change the size as per your requirements. Besides this, Elfsight gives you two layout options, one is the grid, and the other is the slider for your website.
With Elfsight, you can also hide the details of the Instagram posts, like the username, account name, caption, etc., and display your pictures. The tool offers you two post layout templates for your widget display on the website.
4. Instagram Official Embedding Feature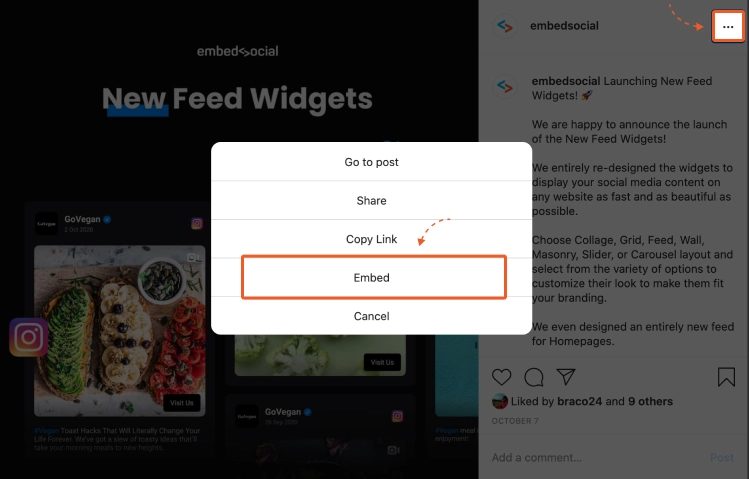 If you are looking for something very simple and only to embed the Instagram posts on your website, use the embedding feature given by Instagram. You don't need to be familiar with any coding or platform to use this feature.
Although it has its own set of limitations like the main one is the time-consuming process. To embed a post using this feature, you need to go to every post, get the embed link, and paste it into your website editor. When you want to embed many posts on the website or show recent Instagram posts, using this feature may not be an ideal choice.
Also, Instagram won't offer you any analytics of the posts you have embedded on your website.
5. Juicer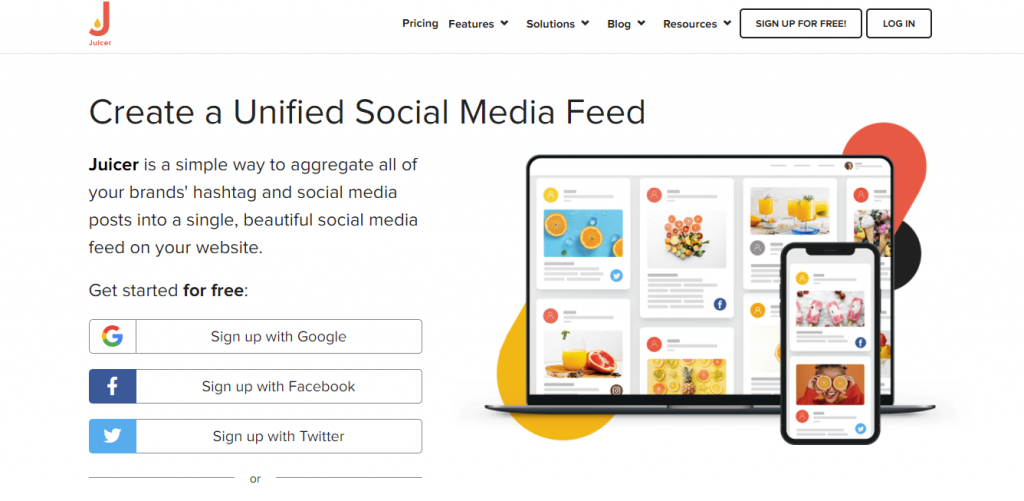 Finally, the last recommended tool on the list is Juicer. It is another social media aggregator tool besides Taggbox that you must try. Juicer will easily aggregate the content through Instagram hashtags and present it in a well-designed widget feed.
With Juicer, you can embed Instagram hashtag feeds on your website in three easy steps. The automation feature of Juicer enables you to show the latest Instagram posts using your selected hashtags, so you don't have to worry about updating the feed. You can also beautify your Instagram Hashtag feed with Juicer's eight in-built themes.
Conclusion
Embedding Instagram hashtag feeds on the website is very easy, and all you need is a social media aggregator tool that can make your work seamless. In the blog above, we have shared the best social media aggregator tools for you.
While choosing the tool, make sure it is worth it and makes your work easy. Depending upon the tool you pick, you can create a more effective and engaging feed for your website. Leveraging the Instagram hashtag feed widget is the best marketing strategy for 2022, so get started now.
About Author